Wednesday November 11th:  A Day of Remembering
November 11 is Remembrance Day, a day to reflect, honour and show our respect and gratitude to the serving and previous members of our armed forces who sacrificed much for our country.
To Look a Nazi in the Eye by Kathy Kacer
To Look a Nazi in the Eye is a nonfiction book about Jordana Lebowitz, who attended a war criminal trial in 2015.  Kathy Kacer details nineteen-year-old Jordana Lebowitz's experience attending the war criminal trial of Oskar Groening, who worked at the Auschwitz concentration camp and in 2015 stood trial in Germany for being complicit in the deaths of more than 300,000 Jews.
A Boy is Not a Bird by Edeet Ravel
A young boy named Nat finds his world overturned when his family is uprooted and exiled to Siberia during the occupation of the Soviet Ukraine by Nazi Germany. In 1941, life in Nat's small town of Zastavna is comfortable and familiar, even if the grownups are acting strange, and his parents treat him like a baby. Nat knows there is a war going on, but he is grateful his family didn't emigrate to Canada when they had the opportunity. Suddenly, one day, everything changes. Hebrew school is now held in secret, tanks parade the streets but Nat wants nothing more than to make their new leader, Comrade Stalin, proud.
But life under Russian rule is hard, soldiers are poor and they eat up all the food and take over Nat's house. It gets worse; Nat's father is arrested and Nat himself is detained and questioned. As Nat moves from house to house (just so he can have a place to sleep) while his mother works to free his father, guilt and loneliness overcomes him. Why isn't he braver?
What the Eagle Sees by Eldon Yellowhorn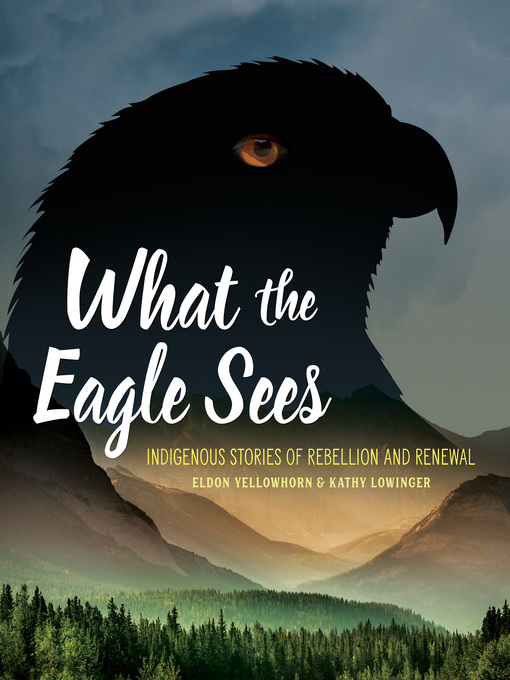 What the Eagle Sees looks at historical events to reflect an underrepresented Indigenous perspective of our collective past and how to move on in the present and future. An explorative journey of the impact of war throughout the centuries, What the Eagle Sees includes stories of what Indigenous people did when invaders arrived on their homelands and the involvement of Indigenous people as code talkers during the Second World War.